Welcome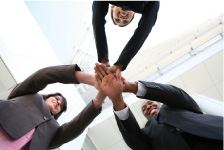 Bulldog knows how important it is to maintain relationships. We are founded on the belief that our dedication to providing premium finance that makes an agent's job easier, together with our dedication to providing outstanding customer service will result in successful, profitable, and loyal relationships. For you as an agent, this means spending less time creating premium finance quotes and dealing with customer service issues, and more time providing your clients with the products and advice they are looking for. Our dedication to providing solutions to what agents and your clients want and need goes far beyond your expectations of today's premium finance company.
If you are an agent and would like to become a part of the Bulldog success story, please go to the "Be a Partner" page. If you are an insured that has already benefited from the ability to finance your premiums with Bulldog Premium Finance, welcome! Register now by clicking the
[CLICK HERE]
link on the left of this page to gain on-line access to your account where you will have the ability to view your transactions and make payments.